Evcom Computers was started in 1987 with three partners. Some letters from each partners name was used to derive the name EVCOM.
One of the main reasons for starting Evcom Computers was to provide technical support and back up to The Training Academy for Disabled. The aim of the Training Academy was to train disabled persons in the skills of Office Administration and Computer usage.
In 2005 I took over as sole proprietor, and I attribute much of the success of Evcom Computers to what I learnt about running a business from my two partners. Thank you John and Eric.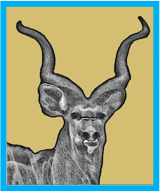 We have expanded our services
Since taking over in 2005, I have added Internat access, Domain registration and hosting, website design and most recently 3D Printing to the list of services we offer.

All the Lorem Ipsum generators on the Internet tend to repeat predefined chunks as necessary
There are many variations of passages of Lorem Ipsum available, but the majority have suffered alteration in some form, by injected humour, or randomised words which don't look even slightly believable. If you are going to use a passage of Lorem Ipsum